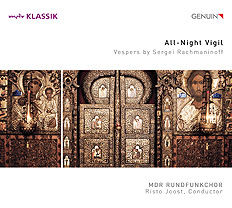 GEN 17476
EAN: 4260036254761
7.7.2017

| | |
| --- | --- |
| Sergei Rachmaninoff (1873–1943) | |
| Vespers, Op. 37 for Soloists and Mixed Choir a Cappella (1915) | |
| "Come, let us worship" | |
| "Praise the Lord, my soul" | |
| Beatitude | |
| Evening Song | |
| "O Lord, you now let your…" | |
| Ave Maria | |
| "Glory be to God on high" | |
| "Praise the name of the Lord" | |
| "Praise be to you, o Lord my God!" | |
| "Christ is risen" | |
| "My soul magnifies the Lord" | |
| "Glory be to God on high" | |
| Resurrection-Tropar I | |
| Resurrection-Tropar II | |
| Hymn to the Virgin Mary | |
| | |
Vespers by Sergei Rachmaninoff
MDR Rundfunkchor
Risto Joost, Conductor
Klaudia Zeiner, Contralto
Falk Hoffmann, Tenor


In stock, shipping in 1-2 days.

We offer free shipping!

Please read our General Terms and Conditions and Privacy Statement carefully.








Sergei Rachmaninoff was a gifted composer not only for his own instrument, the piano, as is abundantly clear in this new GENUIN release featuring Leipzig's MDR Chorus. The elite choir is already presenting its second recording of Rachmaninoff's "Great Evening and Morning Praise" to replace their award-winning 2002 version. Choir director Risto Joost himself engaged several Latvian basses for the project, whose exceptionally dark timbre wonderfully enhances the warm and breathtakingly beautiful sound of the choir. A magnificent recording of a magnificent work!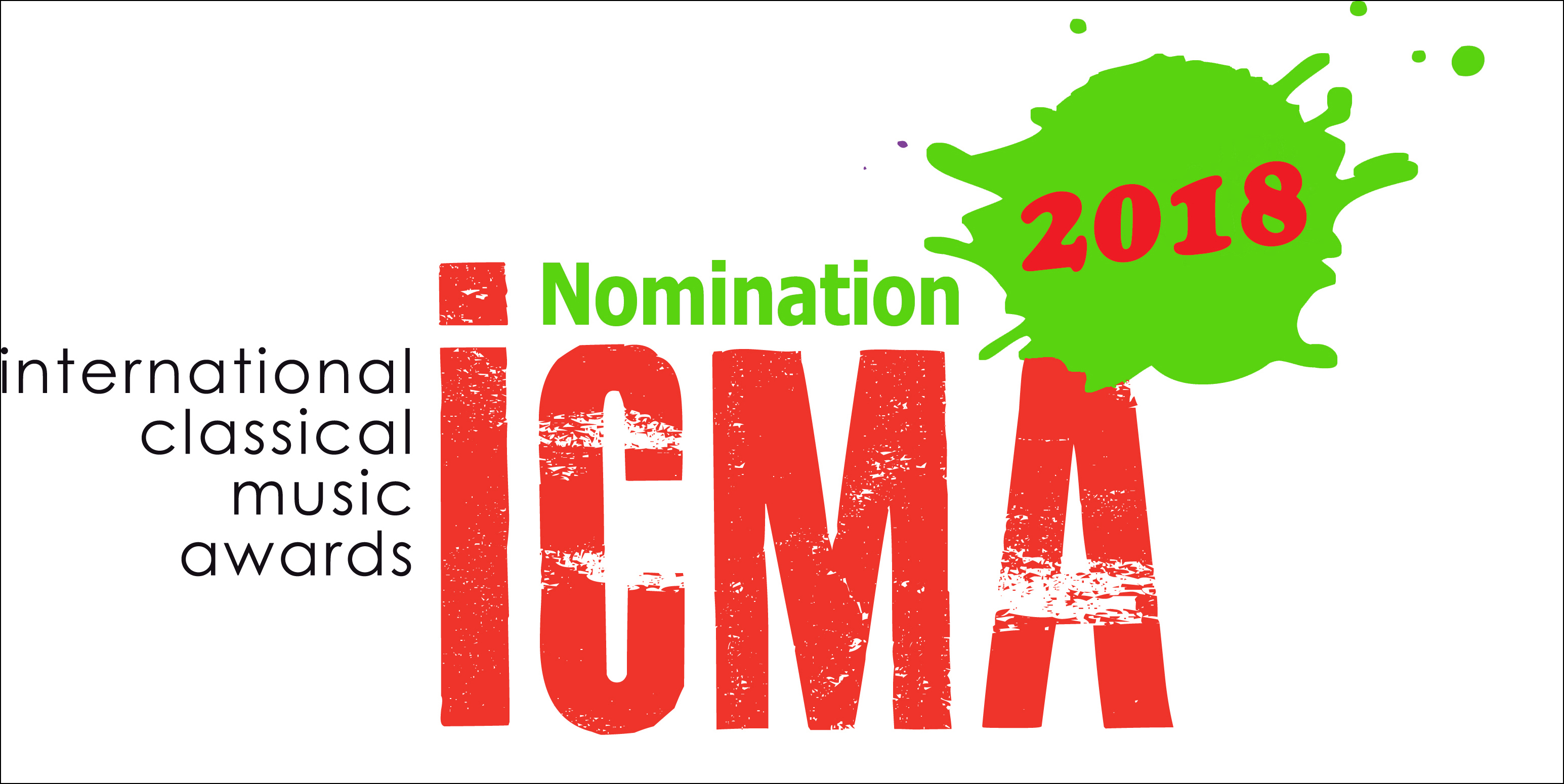 Nominated for the International Classic Music Arwad (ICMA) 2018

Gramophone
"...an outstanding addition to the market ...can join the ranks of the very best available … The excellent recording was made at the Paul-Gehardt-Kirche in Leipzig."
Review by Ivan Moody in Gramophone, September 2017

MusicWeb International
"Directed by Risto Joost, MDR Rundfunkchor is in remarkable form with this recording which stands alongside the finest of the established accounts in the catalogue."
Review by Michael Cookson on
MusicWeb International, May 2018

Diapason d´Or
"Belle restitution harmonieuse avec une grande profondeur et de magnifiques couleurs vocales"
The French magazine Diapason awards this recording with the Diapason d´Or, March 2018